Event Details
September 22, 2018
8:00 a.m. – ​3:30 p.m.
​Grainger Hall, UW-Madison campus
Read an interview with School of Education Dean Diana Hess that was recently featured in the UW-Madison news!

What is ​the Teaching About the 2018 Elections Conference?
Teaching about elections is one of the best opportunities educators have to prepare young people for political engagement. Yet, we know that teachers are often unsure about how to teach about electoral politics in a way that is engaging, respectful to all points of view, and draws upon the best and most current information.
The Teaching About the 2018 Elections Conference is an exciting opportunity for K-12 teachers and administrators to:
learn about important election related issues
receive training in effective learning strategies
be introduced to national civic education programs and their curricula
Who should attend?
K-12 public or private educators, administrators, preservice teachers, and social studies professors.
What is the cost to attend?
Regular registration: $35
UW System teacher education students: $10 ​
​Registration includes breakfast, lunch, and access to electronic materials and high quality curriculum to use in your classroom.
.5 CEUs are also available at an additional cost of $5. Please indicate during registration if you would like to earn CEUs for your participation.
Discounts may be available for schools/districts sending teams of educators. Contact Matthew Freid at freid@wisc.edu or (716) 553-2654 for inquiries about group discounts.
This conference is funded by the Gibb Democracy Education Fund and the Claudia Grams Pogreba Fund. Mary Hopkins Gibb is a 1955 School of Education alumna. Her husband Bill was a 1953 Wisconsin School of Business alumnus. Claudia Grams Pogreba is a 1970 School of Education alumna.
What should I expect at the conference​?
Throughout the day, participants will make choices about which breakout sessions to attend. All sessions are designed to be interactive and focused on issues related to the ​upcoming elections. There will be different types of sessions to choose from.
Pedagogical strategies: These sessions will teach participants how to use particular discussion strategies or other interactive activities in the classroom. Some sessions will be designated as more appropriate for elementary teachers; others will focus on activities for middle and high school teachers.
Issue forums: These sessions are designed to educate teachers about some of the most important issues facing the U.S. and Wisconsin. Issue forums will be led by University of Wisconsin faculty with content expertise about a particular issue. These sessions will be structured to engage participants in discussions of controversial issues.
Featured curricula: Some of the most well regarded civic education organizations from around the country will be leading sessions on how to use their curricula. Participants will learn about a variety of resources and teaching techniques.
Administrator sessions: Are you a school administrator? Learn how to support high quality civics teaching in your school. These sessions are designed specifically for administrators.
Schedule
| | |
| --- | --- |
| 8:00 a.m. -8:30 a.m. | Registration and Breakfast |
| 8:30 a.m.- 8:40 a.m. |  Welcome |
|  8:40 a.m. – 9:45 a.m. |  Keynote Panel on Pedagogy |
|  10:00 a.m.-11:00 a.m. |  Breakout Session #1 |
| 11:15 a.m.-12:15 p.m. |  Breakout Session #2 |
|  12:15 p.m.-1:15 p.m. |  Lunch |
|  1:15 p.m.- 2:15 p.m. | ​Keynote Panel on Journalism |
|  2:30 p.m.- 3:30 p.m. |  Breakout Session #3 |
Is lodging available?
Please email Matthew Freid (freid@wisc.edu) for any lodging requests.
Where do I park?
Hourly parking is available (space permitting) at the following locations​:
Lot 7: Grainger Hall, 325 N Brooks St, Madison, WI 53715
Lot 83: ​Fluno Center, 314 N Frances St, Madison, WI 53703
Lot 46: Lake & Johnson, 301 N. Lake St., Madison, WI 53715
Please note that lots may fill up quickly depending on other events happening around campus. For real time parking availability, visit https://transportation.wisc.edu/parking-lots/lot-occupancy-count/.

Featured Presenters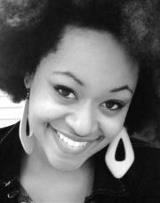 Bianca Baldridge
Bianca J. Baldridge is an Assistant Professor in the department of Educational Policy Studies at the University of Wisconsin, Madison. She earned her PhD in Sociology and Education from Columbia University-Teacher's College. Her scholarship explores the socio-political context of community-based youth work and afterschool education. Bianca's research critically examines the confluence of race, class, and gender, and its impact on educational reforms that shape community-based spaces that engage youth of color. She explores the organizational and pedagogical practices employed by youth workers/community-based educators amidst neoliberal education restructuring. Her forthcoming book, with Stanford University Press, Reclaiming Community: Race and the Uncertain Future of Youth Work, examines how racialized capitalism, with its emphasis on privatization and accountability, undermines Black community-based organizations' efforts to support comprehensive youth development opportunities. As a National Academy of Education/Spencer Foundation Postdoctoral Fellow, Bianca's current research studies how racial discourse shapes community-based spaces that engage Black youth in predominantly white cities that espouse a liberal and progressive ethos. Bianca's research has been published in the American Educational Research Journal, Review of Research in Education, Teachers College Record, Contemporary Sociology, and Race, Ethnicity, and Education. Bianca's experiences as a community-based youth worker in domestic and international contexts continues to inform her research in profound ways.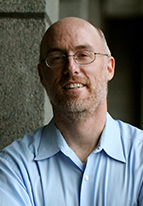 Brian Brady
Brian leads the Mikva Challenge with the vision of bringing civic empowerment and political participation to all young people, especially low-income youth of color who are often left out of the democratic process. Coming from a family that was very civically engaged, Brian understood early in life the transformative impacts of learning civics by doing it. His experience as a youth worker on the West Side of Chicago reinforced for him the critical need for authentic youth voice and youth activism in low income communities and under resourced schools.
In 17 years of leadership, Brian has helped grow from a handful of schools to one that now engages over 15,000 youth annually in action civics programs in over 400 schools around the country. Brian coined the term "Action Civics" in 2007 to describe the Mikva Challenge process of teaching civics via authentic experiences in the democratic process. He actively partners with numerous civic engagement organizations and leaders to build a movement around energizing youth civic engagement and bringing Action Civics to youth around the country. Currently, Brian is spearheading the expansion of Mikva's unique model of action civics in Los Angeles and Washington, DC, and helping build action civics strategies and programs in cities around the country.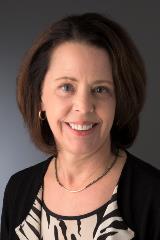 Diana Hess
Diana E. Hess is the Dean of the School of Education at the University of Wisconsin-Madison, where she also holds the Karen A. Falk Distinguished Chair of Education. Formerly, Hess was the Senior Vice President of the Spencer Foundation. Since 1997, she has been researching how teachers engage their students in discussions of highly controversial political and constitutional issues, and what impact this approach to civic education has on what young people learn. Her first book on this topic, Controversy in the Classroom: The Democratic Power of Discussion won the National Council for the Social Studies Exemplary Research Award in 2009. Her most recent book, The Political Classroom: Evidence and Ethics in Democratic Education, co-authored with Paula McAvoy, won the American Educational Research Association's Outstanding Book Award in 2016 and the prestigious Grawemeyer Award in 2017.
Professor Hess is deeply committed to working with teachers to improve the quality of democratic education in schools. To that end, she frequently keynotes conferences and leads professional development courses and workshops. Professor Hess serves on the board of the Constitutional Rights Foundation Chicago and the iCivics Scholars Advisory Board.
Kei Kawashima-Ginsberg
Kei Kawashima-Ginsberg is the director of The Center for Information and Research on Civic Learning and Engagement (CIRCLE) at Tisch College of Civic Life at Tufts University.  CIRCLE is a renowned nonpartisan national research institute that focuses on youth civic learning and engagement.  She manages CIRCLE's expansive portfolio of research initiatives, tools for educators and policymakers, and reports that influence policy and practice in civic learning. With a background in positive youth development and interest in diverse and marginalized youth, she sees research can be a powerful tool to address inequity by affecting policies and practice. Kei was a key author on most of CIRCLE's key reports and is widely published in various peer-reviewed journals, professional journals.  From 2016 to 2018, Kei was part of the inaugural cohort of the Distinguished Student-Centered Learning Fellowship program along with either other education leaders across disciplines and roles. As a leading voice in youth civic learning and engagementsector, Kei also frequently featured in major media outlets such as the New York Times, Atlantic, National Public Radio, Channel 1, and NBC.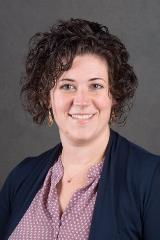 Jessica Marshall
Jessica Marshall served as the Director of Social Science and Civic Engagement for the Chicago Public Schools where her work has focused on re-imagining and broadening civic learning opportunities to reach all students. CPS has emerged as a national leader in K-12 civic education, expanding initiatives that build student voice and ensuring all students have access to a dynamic and research based civics curriculum. She has served on the Illinois Civic Mission Coalition and the Illinois State Social Studies Task Force. Jessie began her career in education in 2006, as a teacher in the South Bronx, NY. She returned to Chicago to serve at Alcott College Prep in 2010 where she led civic education initiatives that earned the school designation as an Illinois Democracy School. Jessie, a proud Chicago native and CPS graduate, earned a BA in Sociology and Latin American Studies from Dartmouth College and an MS in Special Education from City College – City University of New York. This fall she will be transitioning to a doctoral program at Northwestern University where she will continue to explore opportunities to deepen civic learning experiences for youth.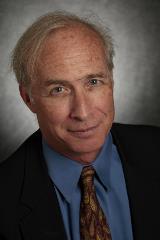 Craig Gilbert
Craig Gilbert is the Milwaukee Journal Sentinel's Washington Bureau Chief and author of "The Wisconsin Voter" political blog. Gilbert has covered every presidential campaign since 1988 and has written extensively about the electoral battle for the swing states of the industrial Midwest, political polarization, the urban-rural divide and the political climate during the Trump presidency. He has appeared on PBS, MSNBC, CNN, FOX News and NPR. His blog was named "Best Political Blog" by Editor & Publisher and the Columbia Journalism Review called him the "most political science-friendly reporter in America." His work also appears in USA Today.
Gilbert has been a writer in residence at the University of Wisconsin and a fellow at the Marquette Law School at the University of Michigan, where he studied public opinion, survey research, voting behavior and statistics. He previously worked for the Miami Herald, the Kingston (NY) Daily Freeman and was a speechwriter for New York Sen. Daniel Patrick Moynihan. Gilbert has a B.A. in History from Yale University.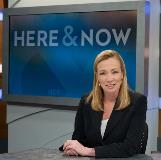 Frederica Freyberg
Frederica Freyberg is the anchor of Here and Now, WPT's weekly program that covers news concerning issues and politics throughout the state. Freyberg also produces field reports for the program as well as news documentaries.
With an extensive journalistic career that includes more than 30 years as a reporter, Freyberg initially worked as a reporter for WFRV-TV in Green Bay. She moved on to Madison's WMTV-TV, where she produced, reported and anchored. At Milwaukee Public Television, Freyberg was a reporter, producer and host. While there, she worked with WPT on Wisconsin Week as a producer and substitute anchor. Freyberg returned to commercial news at WISN-TV in Milwaukee as a reporter before moving to WCCO-TV in Minneapolis, where some of her reporting assignments included covering western Wisconsin. Before coming to WPT full-time, Freyberg was the state government reporter for Wisconsin Public Radio.
Among a long list of other reporting awards, Freyberg holds several coveted Chicago Midwest Emmys. In 2007, she was named one of the top journalists in the state by the Milwaukee Press Club. Freyberg also holds a UW Madison School of Journalism Distinguished Service Award.
Lewis A. Friedland
Lewis A. Friedland is Vilas Distinguished Achievement Professor in the School of Journalism and Mass Communication, affiliated with the Departments of Sociology and Educational Psychology. He directs the Center for Communication and Democracy and teaches and conducts research on theory of the public sphere and civil society, the impact of new communication technology on society and community, social networks, community structure, public television, and qualitative and social network research methods.   Friedland received the Ph.D. in sociology from Brandeis University (1985) and his A.B from Washington University in St. Louis (1974).
He is Principal Investigator for the UW 2020 project, "Communication Ecologies, Political Contention, and the Crisis of Democracy," which is a systematic investigation of political communication in the state of Wisconsin from 2010-2018, (awarded a combined $500,000) examining the rise of political contention across every available layer of communication, including newspapers, broadcast, talk radio, twitter, social media, as well as in-depth interviews with citizens and political leaders in communities across the state.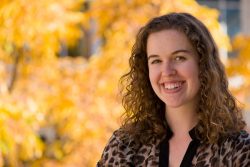 Bridgit Bowden
Bridgit Bowden is the special projects reporter at Wisconsin Public Radio and the project manager of the "Beyond the Ballot" project. A graduate of the Missouri School of Journalism, she was the Mike Simonson Memorial Investigative Reporting Fellow at WPR and the Wisconsin Center for Investigative Journalism in 2015 and 2016. She has won numerous awards from the Milwaukee Press Club and the Midwest Broadcast Journalists Association. Her work has been published by NPR, the Kansas City Star, and Al Jazeera America.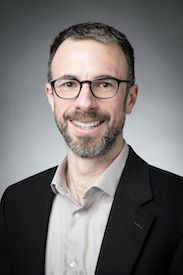 Barry Burden
Barry Burden is Professor of Political Science, Director of the Elections Research Center, and the Lyons Family Chair in Electoral Politics at the University of Wisconsin-Madison.
Burden's research and teaching focus on U.S. elections, public opinion, representation, and the U.S. Congress. His recent research has centered on aspects of election administration and voter participation.
He is the author of Personal Roots of Representation, co-editor with Charles Stewart of The Measure of American Elections, co-author with David Kimball of Why Americans Split Their Tickets, and editor of Uncertainty in American Politics. Burden has published articles in journals such as the American Political Science Review, American Journal of Political Science, British Journal of Political Science, Public Opinion Quarterly, Legislative Studies Quarterly, and Election Law Journal.
Burden earned his Ph.D. at The Ohio State University and was a faculty member at Harvard University before joining UW-Madison in 2006. He is co-founder of the Election Administration Project. He is also affiliated with the La Follette School of Public Affairs and the Center for Demography of Health and Aging.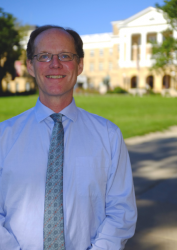 David T. Canon
David T. Canon is a professor in the political science department at the University of Wisconsin, Madison. He served as chair of the department from 2014-2017. He received his Ph.D. from the University of Minnesota and previously taught at Duke University. He also served as the Distinguished Fulbright Chair in Tübingen, Germany in 2011-2012 and Debrecen, Hungary in 2003-2004. His teaching and research interests are in American political institutions, especially Congress. His more specific research interests include election administration, racial representation, partisan realignments, political careers, and the historical study of Congress (especially congressional committees). He is author of Race, Redistricting, and Representation (University of Chicago Press, 1999, winner of the Richard F. Fenno award for the best book on legislative politics), The Dysfunctional Congress? The Individual Roots of an Institutional Dilemma (with Ken Mayer; Westview Press, 1999), Actors, Athletes, and Astronauts: Political Amateurs in the U.S. Congress (University of Chicago Press, 1990), American Politics Today (with William Bianco, WW Norton, 2017), several edited books, and various articles and book chapters. He co-edits a book series on legislative politics with the University of Michigan Press and also served as the Congress editor of Legislative Studies Quarterly and is currently the editor of the Election Law Journal.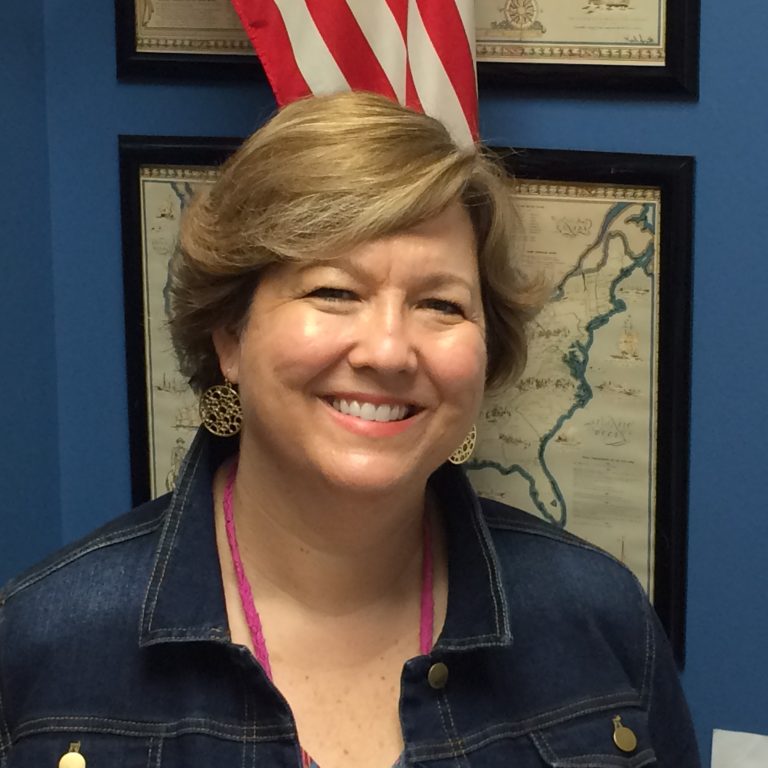 Mary Ellen Daneels
Mary Ellen Daneels taught at West Chicago Community High School for 27 years and currently serves as Lead Teacher Mentor for the Robert R. McCormick Foundation, developing and leading professional development related to the new high school civics requirement and social studies standards.  She has been recognized by the Constitutional Rights Foundation of Chicago, the 19th District of the VFW, and the Center for Civic Education. Ms. Daneels has advocated for civic education before federal and state lawmakers. She served on the Board of Directors for the National Council of the Social Studies and is the Local Arrangements Chair for the 2018 National Council for Social Studies Annual Conference in Chicago.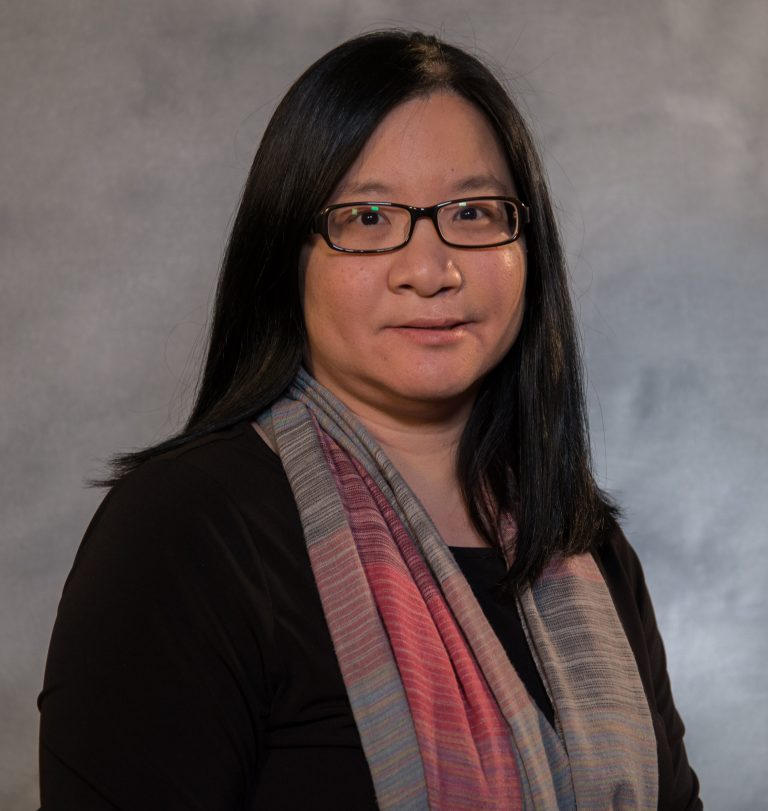 Li-Ching Ho
Li-Ching Ho is an Associate Professor of Social Studies Education in the Department of Curriculum and Instruction. Her research focuses on three interrelated lines of inquiry: differentiated access to citizenship education, global issues of diversity in civic education, and environmental citizenship. She has worked with teachers, pre-service teachers, and students in countries such as Singapore, the Philippines, Brunei, the United States, and China.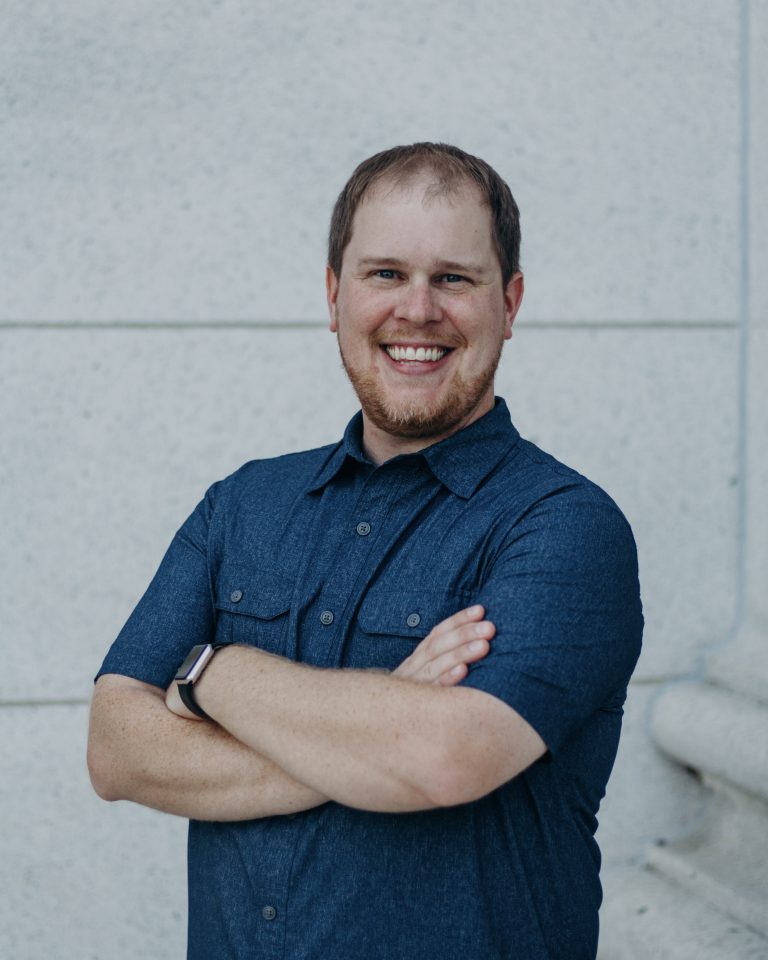 David Olson
David Olson teaches at James Madison Memorial High School in Madison, WI. Beyond teaching AP U.S. Government and Politics and Criminal Justice, David helps spread his passion for civic education by serving on the iCivics Educator Network, the Teacher Advisory Board for the National Constitution Center in Philadelphia, and the Wisconsin Council for the Social Studies (WCSS) Board.  In 2017, David was chosen as the WCSS High School Teacher of the Year and as a PBS Digital Innovator and Innovator All-Star in 2017 and 2018.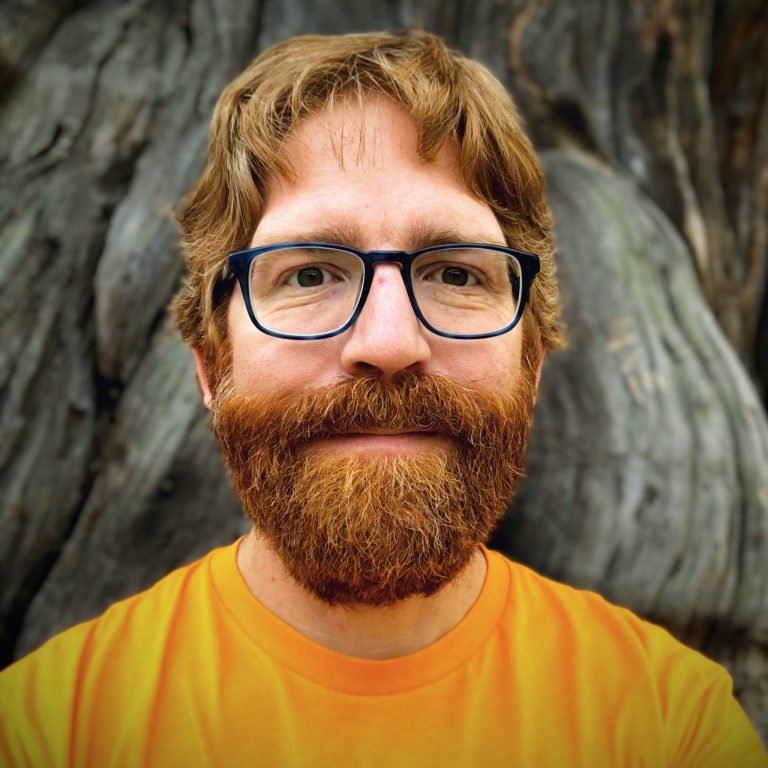 Skylar Primm
Skylar has only taught in project-based schools. Since 2011, he has served as co-lead teacher at High Marq Environmental Charter School in Montello, where students in grades 7-12 engage with a curriculum focused on project-based learning, weekly environmental field experiences, and student democracy. Skylar was a fellow at the 2015 Greater Madison Writing Project Summer Institute. In 2017, he was honored with a Herb Kohl Educational Foundation Fellowship. As of 2018, he also serves on the board of the Wisconsin Association for Environmental Education. An erstwhile geologist, he much prefers teaching.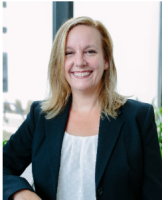 Cathy Ruffing
Street Law, Inc., Senior Director, Teacher Professional Development Programs & Curriculum
Cathy Ruffing is a National Board Certified Teacher who recently retired after teaching Advanced Placement US Government and a law elective for 27 years. She is now a senior director at Street Law, Inc. where she trains teachers to lead simulations of government and legal processes and to develop students' collaboration, deliberation, communication, advocacy, and problem-solving skills. Cathy also co-directs Street Law's Supreme Court Summer Institute and provides guidance to teachers starting law courses at their schools.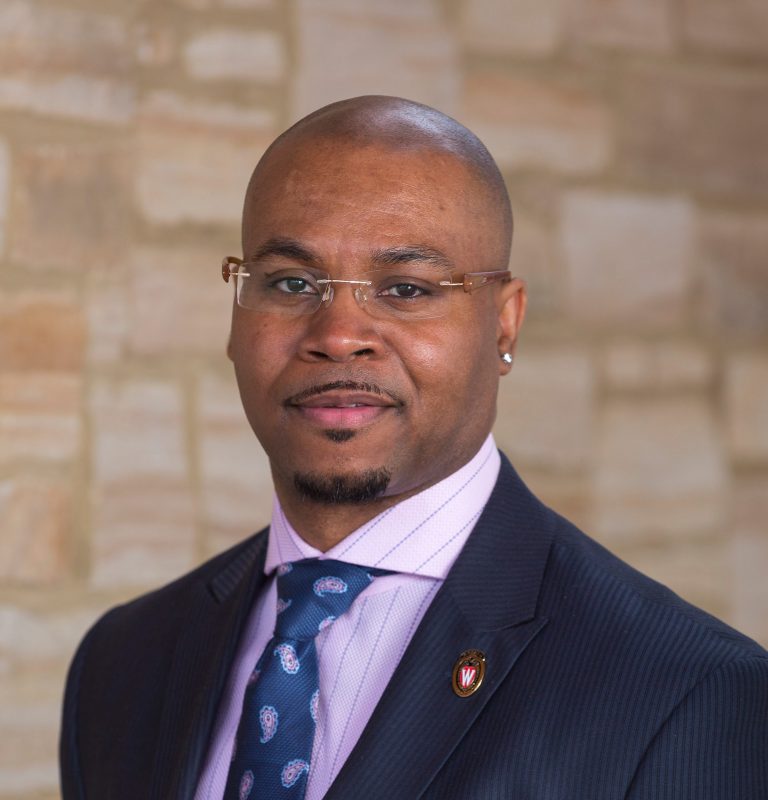 Patrick J. Sims
Patrick J. Sims was hired as vice provost for diversity and climate in 2013, after serving as interim vice provost. Recently taking on the title of deputy vice chancellor for diversity and inclusion, in addition to vice provost and chief diversity officer, Sims oversees the Division of Diversity, Equity and Educational Achievement. The division supports the mission of the University of Wisconsin-Madison as it works to create a diverse, inclusive, and excellent learning and work environment for all students, faculty, staff, alumni and others who partner with the university. Sims joined the faculty at the University of Wisconsin-Madison in 2004, where he became the first African American to serve as chair of the Department of Theater and Drama. Sims is the founder of TCSA, the Theatre for Cultural and Social Awareness and served abroad to launch pilot TCSA programs as visiting faculty. Before joining the faculty at UW-Madison, Sims was a company member at the Oregon Shakespeare Festival as well as a faculty associate in the Department of Theatre and Dance at the University of Wisconsin-Milwaukee. There he served as a founding member and artistic director of the Human Experience Theatre (HET). TCSA and HET are interactive theatre-based training models that dramatize sensitive subject matters for universities, corporate and non-profit organizations in the United States.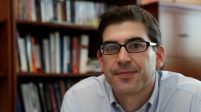 Jeremy Stoddard
Jeremy Stoddard is a professor in the School of Education and an associated faculty in the Film and Media Studies Program at the College of William & Mary. His areas of expertise include teacher education, teaching controversial and difficult topics, and teaching and learning through film and other media. His recent research focuses on teaching difficult history through film and on using simulations to help students understand the role of media in politics and be prepared to engage as active citizens in politically charged and media-driven contexts.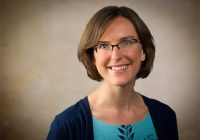 Alyssa Tsagong
Alyssa Tsagong, Director of Education at Wisconsin Public Television, oversees the education work of the station, developing resources, events, partnerships and collaborations to ignite curiosity in learners of all ages. Alyssa's team takes a participatory and evaluative approach to production for PK-12 audiences, engaging educators and students in the concepts, production and distribution of work that has an impact.
Alyssa joined WPT in 2013 and is a current member of the PBS Children's Media and Education Leadership Committee and the National Educational Telecommunications (NETA) Education Council.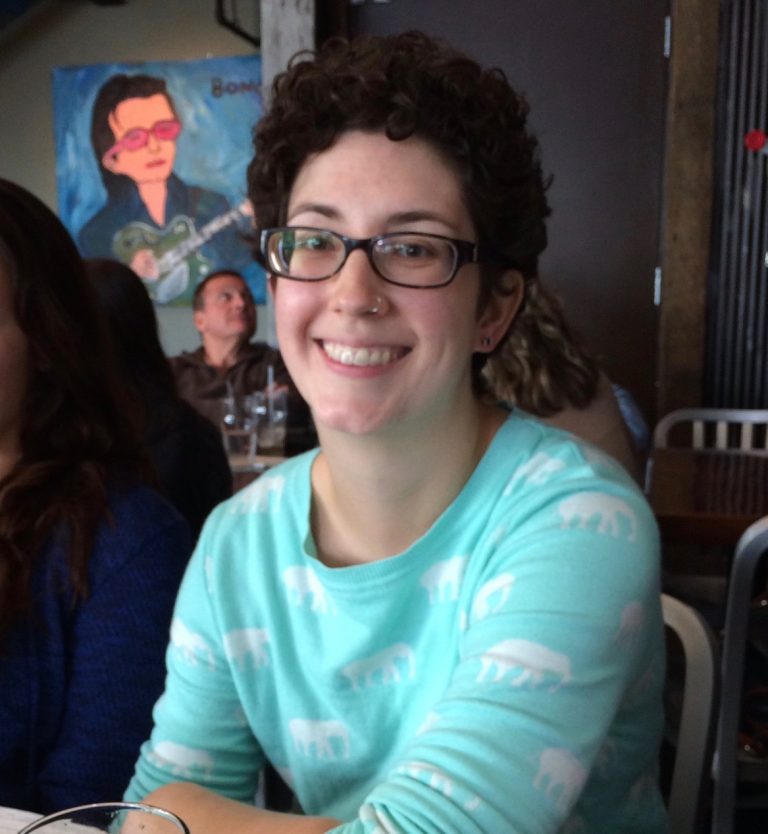 Madeline Tyner
Madeline Tyner is a librarian at the Cooperative Children's Book Center of the School of Education at the University of Wisconsin–Madison. Before joining the staff at the CCBC, Madeline was a youth services librarian at two Wisconsin libraries. Among her other responsibilities at the CCBC, Madeline examines books for multicultural content for the library's annual statistics of books by and about People of Color and people of First/Native Nations.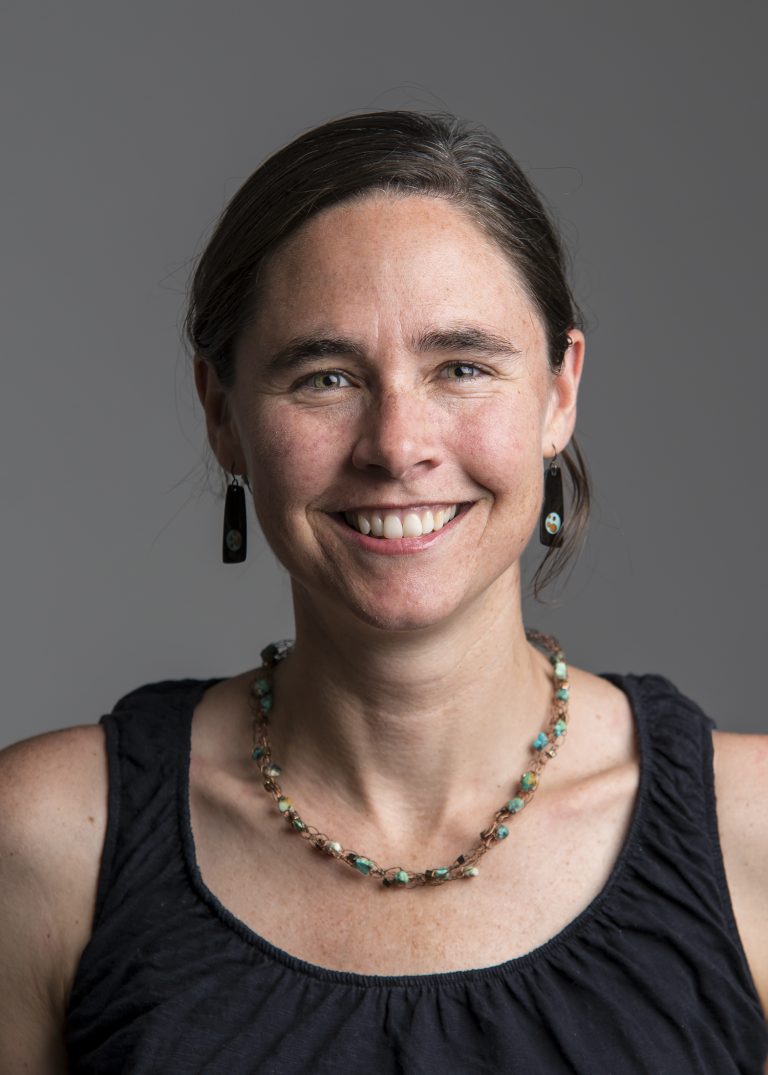 Kate Ullman
Instructor of Education, Northland College; Curriculum Development, School of Education University of Wisconsin-Madison
Kate teaches in the Northland Teacher Education program and supervises student teachers in the north woods.  She worked as a high school social studies teacher at Middleton High School, and has worked on curriculum development and teacher professional development for WisconsinEye, UW Madison School of Education, and The Legislative Semester program.  She lives with her family on the shores of Lake Superior in Ashland, Wisconsin.
Questions?
Contact Matthew Freid at freid@wisc.edu or (716) 553-2654.
Co-Sponsors: